For folks looking for a quick ride that doesn't involve them driving themselves, there are two real options out there. One is to book an Uber ride. The other, older choice is limo hire Perth. Both are valid choices but come with their own respective strengths and weaknesses.
So, which one is better for you? Should you book that Uber ride or call up a limousine instead? Give us a minute and we'll break it down for you, so you can make a choice.
Spoiler Alert: it's probably going to be a case by case situation. There is no definite answer.
For Uber
Uber is popular and it's easy to get a ride from them. That's something that can't be denied. The availability of it in an app makes it easier to use for most.
At any given time, unless you're somewhere remote, there's an Uber driver nearby. This makes it very convenient.
With that in mind, it sounds like an Uber has an edge. However, there's more than a few areas where the limousine rental shines. In fact, in some cases, it might be better than other options because of specific needs.
For Limousines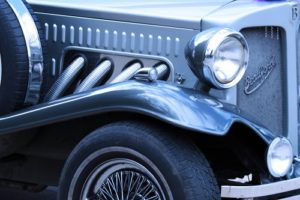 For one thing, there's no better option if you're looking to get around in style.
Uber is cheap, but a limo is stylish. There's no way to make a better impression or travel in luxury than renting a limo. Between the space, the various luxury amenities built into the car, and that intangible feeling of class, you know there's no other way to ride in style.
When you ride an Uber, you're paying for transportation. When you ride a limousine, you're paying for the experience along with the trip. There's nothing quite like going on a corporate outing or date in a limo. It just adds a bit of punch to things.
A limo also provides a chauffeur, which is a step up from just any driver.
A chauffeur isn't a contractor. He is a professional, with certifications and training. He meets a standard of qualifications that means he knows how to treat and interact with a client. It's not just getting you from point A to point B. Like we said, it's an experience.
Finally, Uber usually has limits on the number of people that can ride at once. This will be because of the limits of the vehicle.
A limousine is a different story. These cars can get big, housing up to 24 people in comfort without sacrificing leg room or amenities.