Get A Free Quote
Contact us now, and we will sort your lovely selves out with a vehicle that has the moves like Jagger and the voice of an angel. Call or fill out the form.
1300 884 694
CONCERTS

Take this concert up a notch.
​
Ready for the live show of music heading straight for your eyes and ears? We bet you are! A lavish limo is all you need to get you there and make the concert complete.
VIP.
Don't just be another member of the Perth crowd. Stand out by treating yourself as the very important person (VIP) that you know are. A limousine is sure to do exactly that, there is no finer way of getting to the concert and impressing those around you.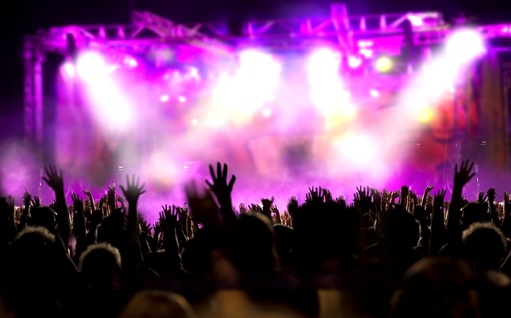 Consider it the front row of tailored transport, where you have the best seats in the house… literally. Treating you as the centre of attention you will be the star of your own show.
Cant wait?
Get the ball rolling, the bass banging and the beverages breezin, with momentous music and delicious drinks on the way there, thanks to our surround sound system and refreshment bar.
What better way to get yourself super pumped for the concert than by immersing yourself in a Perth Limo Experience before the experience. Get the vocal chords, the fist pumps and the dancing warmed up, ready to rock out.
Enjoy Yourself.
Don't have your night ruined and any less of the absolute amazing time that it is meant to be by having to worry about something as tedious as transport, finding parking or limiting your beverage intake to drive home.
Let us take the work off your hands. A limousine covers all those problem by deliver you by door to the door, without the need for parking or boring waits in traffic. Have a good time, get yourself silly jump, dance and sing. make it the best concert yet, and book us in for hire for the next.
Live it up.
Live in the fantasy of the rock-star lifestyle. Be Perth WA's own 'A-Listers' and travel in the same awesome limo hire style like those on stage do.
Sure to turn ordinary into extraordinary, you wont have to be thanking us, we will be thanking you for allowing us to cruise on in with our limos with some very special guests and provide a smashing rental we know you will love.
Rock and roll is in order.
Living the night life was never intended for just the rich and famous. An epic concert experience awaits you. Get rocking and rolling tonight.
We can't wait, and we bet you can't either…so don't wait any longer. The concert is around the corner, and we have the goods to take it up a notch.
FILL OUT THE FORM OR CALL US NOW FOR YOUR ULTIMATE VIP TREATMENT. ONE OF OUR HELPFUL STAFF MEMBERS WILL GET YOU FRONT ROW READY 1300 884 694