Get A Free Quote
Contact us now, and we will sort your lovely selves out with a vehicle that has the moves like Jagger and the voice of an angel. Call or fill out the form.
1300 884 694
DINING IN STYLE

Style that will make you smile.
Want to dine in style? We have the wheels on hire to make it happen. Style has a whole new meaning when rolling in a limo, creating a new standard of super satisfying sophistication.
Treat yourself.
Make the most of your delightful dining by loving every single second of the dining experience with a journey that provides true style like no other is capable of recreating.
Compliment the beautiful evening of dinner with the vehicle that will impress. Our drivers know the prime places in Perth to wine, dine, smile and shine.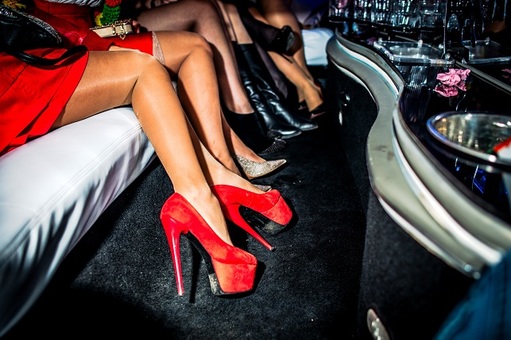 Our limos provide style like no other.
In heavenly condition our limousines are sure head turnings with such sleek style that can only normally be found in magazines or on TV.
It is sure to be dining out just like the classy celebrities would. We want you to feel 'A-list' and will do all we can striving to provide you with just that and much more. You will smell, sound and sight of style.
Forget designated driver.
Avoid the need to flip coins or pull names out of a hat to decide who can and who can't let their hair down for the night with the need for a designated driver.
Every single limo hire from us at Perth Limo Experience, ensures a dining experience equally satisfyingly shared, with our chauffeurs designate driving for you. Grab the crisp champagne bottle from our limo bar and pop the cork. "Cheers".
Look the perfect part.
You have spent all that time making yourself look and feel your absolute brilliant beautiful best, why not compliment that with the equally best look and feel of transport.
Nothing turns more heads grabbing attention like the sparkle of a fresh detailed limo like shoe shine on your leather ladies.
Smooth dream dining.
Where stress doesn't exist. Forget worrying yourself with directions to the dinner location, trying to find parking where you know there isn't any all whilst trying to make sure your on time.
Our knowledge of Perth and expert experience will have us opening your doors for you on time at your dining destination with nothing but pleasant pretty smiles on your faces.
Forget ordianry.
Our team are happy to help, so don't hesitate to ask, we make to make this the finest, most stylish dining experience you have ever had.
EXPERIENCE FINE DINING THE WAY IT WAS ALWAYS MEANT TO BE. CALL US NOW TO MAKE A BOOKING OR FILL OUT THE FORM. 1300 884 694