Get A Free Quote
Contact us now, and we will sort your lovely selves out with a vehicle that has the moves like Jagger and the voice of an angel. Call or fill out the form.
1300 884 694
What can limo hire from Perth Limo Experience do for you?

To make your events special and memorable, the best way to do this is to hire a limousine. When hiring a limousine service you want to hire one that has a selection of different luxury vehicles, as depending on the event you are attending as you may want a particular car to suit.
Arriving at a school ball, Birthday, Wedding or other special event in a luxurious limousine would make those events even more extraordinary.
However, when booking a Limousine service, there are several considerations required and here are some useful tips you can follow that we offer that will save you money and ensure you get limousine hire with quality service.
For instance, you might prefer a hummer for a night on the town, and a Chrysler for your wedding day.If you are throwing a sweet sixteen, an eighteenth or a twenty first party, you might prefer to rent something with pumping features.
You want a limo that will accommodate everyone in your party. Fortunately we have wheels on hire that ticks all the Perth demand boxes.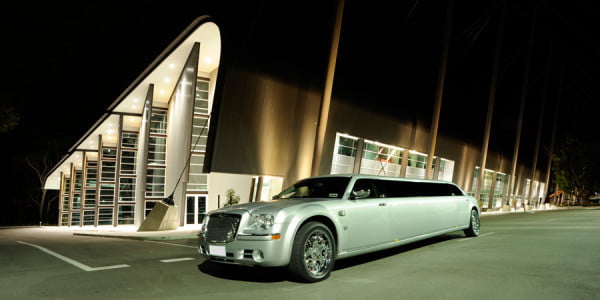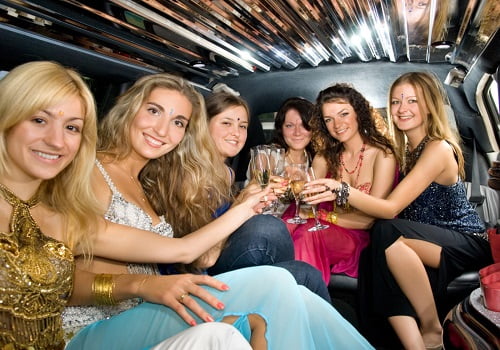 Organize your own trip With Perth Limo Experience.

Cars and especially Limos, have advanced a lot over the last few years. Our fleet feature all of the most modern conveniences such as bar refreshments, lighting systems, and HD stereo systems to name a few things.
Another thing you need to do is ensure that you and your guests have control of all of the entertainment systems. Do not depend on the taste of the driver. With many Limo hire provider in Perth, the driver controls what is happening.
We certainly know that you do not want to listen to another person's music for an entire trip. So we allow you to listen to the music that you want to hear, with the lighting and dancefloor features to match.
One of the key things you would normally do when renting a limousine for a special occasion is to book your Limo as far ahead of schedule as possible, as this normally allows you to get the best deal and ensure that you get the car you want for your event.
However at Perth Limo Experience we are committed to providing you with service whenever you need it. We will allow you to plan the route you want to take to your destination, the beverages you want served during the trip, and any stops you would like to make along the route.
AREAS THAT WE SERVE
Joondalup limo hire. If you need to grab yourself a limousine and you live in Joondalup, then Perth Limo Experience and your perfect fit match to get you where you want to go. We have served the residents of Joondalup with limo hire for years and know the inside outs of Joondalup like no other provider.
Subiaco Limo Hire. Subiaco is a beautifully traditional place with lots on offer. With so many things to see and do there is no better way than to use some limo hire to get you around the Subiaco streets. Subiaco is just one of the many areas we serve and can guarantee that there is no better limousine provider in the area. Perth Limo Experience, looking after your driving needs.
North Perth, East Perth, South Perth, West Perth. Not only is the heart of Perth amazing, but also is North Perth, East Perth, South Perth & West Perth. With so many things on offer, it would be indeed difficult to experience the very best of each..unless you got yourself some limo hire that is.
Fremantle Limo Hire. Fremantle is such a good hub that everyone just loves. How about we step it up an even greater notch and go cruising in the back of a limousine from Perth Limo Experience. With the standard of cruising that is unmatched, we guarantee your experience of Fremantle will never be the same again. Limousine loves all the way.
Armadale Limo Hire. Chilling in Armadale? Or wish to pay a quick visit? We have got your sweet ass covered. By serving all regions of Perth and surrounds with our limos including Armadale, feel confident knowing we can get to you and get you there.
Ellenbrook Limo Hire. Grab yourself the wheels that bring out the heels in Ellenbrook and let's get luxury limousine loving down and away into the night. As such a newly established place not many limousines head out to Ellenbrook, but of course Perth Limo Experience does, we are the kings of limo hire in Perth.
Serving all areas and more. We serve all areas including Wanneroo, Whitfords, Greenwood, Mount Lawley, Wangara, Malaga, and so many more.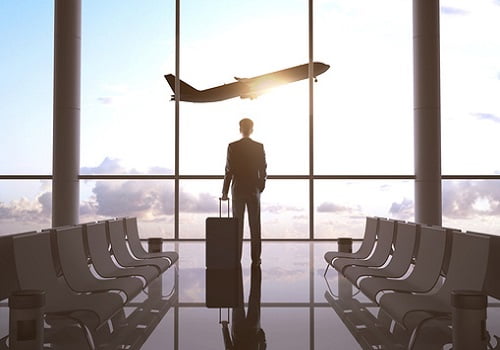 Airport Service
Fulfilling the dreams of many may sound a little bit over the top, however we assure you that this is nothing short of the very truth. We have had many customers who have expressively shared that their long time dream has been to ride in one of our limos. We are very proud, honored and delighted that we have been able to help these people have their dreams come true, whisking them off their feet and out and about in our limo.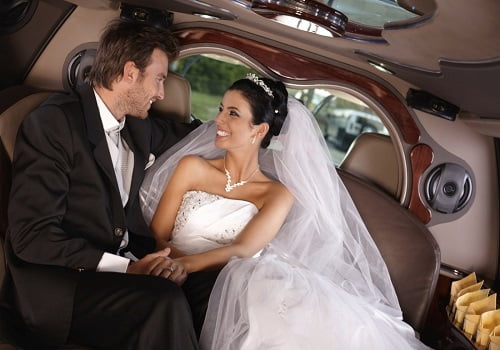 Weddings
Happiness is often at times only short-lived, but we can make it long lasting by creating loving and memorable moments. Going to or from the venue of special events requires the kind of luxury and comfort you desire to have with your dear ones, to make moments memorable. Hiring transportation for these occasions is the most desirable business one needs to do before anything else is planned, whether it's a wedding ceremony.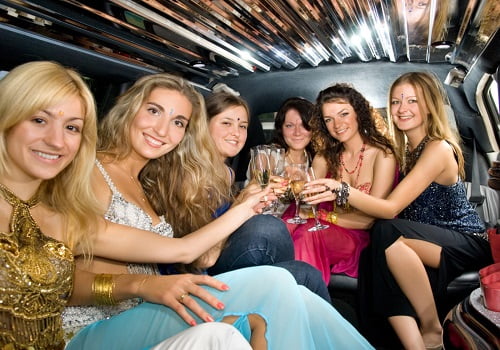 Bucks & Hens Party
These occasions will be filled with fun and joy. With state of the art transportation, which is guaranteed by us here at Perth Limo Experience, for we are a reliable limo hire provider in Perth. One can plan a party, but one can't control the time it will come to an end, and finding transportation late at night is often problematic. So why not to arrange it before you are in a helpless situation? Perth Limo Experience will make your event unforgettable.
I love their service! The driver was courteous, their Chrysler limo was gorgeous, and I've never had a more relaxed ride in my life. Arriving in style to my high school reunion was just icing on the cake by that point.
You have great cars and great service! I almost didn't want to get out of the car. Everything was perfect, from start to finish, and between the limo and the driver, there was never a dull moment.
I knew I wanted my daughter's wedding to be a success. The limo service was a crucial detail and one that I am definitely happy with. The car was prompt, the limo was beautiful, and my daughter had the time of her living getting to her wedding in your car. Thanks, guys.
The car was fabulous and the driver punctual. The ride was smooth, and I enjoyed every minute of it. The limo service wasn't just worth the cost, it was a bargain for what I paid! I am definitely hiring you guys again in the future.
I had a lot of fun, and it was excellent riding to my prom in a limo. I had the best ride that night, and it got the night started in an epic way. Thanks for the limo, you guys.
Everything was fabulous! I've never been in a better, cleaner limo. The whole experience was smooth from the moment it arrived to when the whole thing ended. I am absolutely hiring you guys for my next big event.
Why do 9/10 Choose to Ride With us?

"We provide safe, sophisticated and stylish services to airport transfers, birthdays, weddings, school balls, corporate functions, sporting events and everything in between"
It's limo hire service that is sure to put a smile on your face and guarantee a pleasurable piece of Perth transporting paradise.
Locally owned and operated we pride ourselves on providing the highest standard of customer service. You will be in for complete satisfaction and here is a few reasons why.
1. Our limos are stylishly superb.
Our fleet of limos are luxurious, sure to impress and always continue turning heads for we keep them in the most immaculate condition possible all year round both inside and out.
It is our desire for you to feel nothing short of an 'A-list' star and ride around with sleek style in pure pampered royal treatment comfort.
2. Expert Drivers.
Regardless of how shiny the limo may be, the last thing you want is to be let down by a poor chauffeur. Our professional and polite drivers have effective expertise that guarantees you arrive at your destination safe, sound and smiling.
With complete comprehensive knowledge of what makes outstanding limo hire Perth standards, It will be a thrilling tour like you never thought was possible.
3. Providing you count upon confidence.
There is no schedule that is more than we can handle. All you have to do is tell us when and where, and then and there we shall be.
Thanks to our great organisation all we leave you to do is divine in the delight of your limo hire. Knowing everything is under control, sit back and enjoy the smooth sailing.
4. Unbeatable assistance.
Need help sorting the perfect limousine for your night out or airport pick up perhaps? Our expert go-to staff are more than happy to help out in any way they can to make your experience stress free and sensational.
If hiring a limo in advance is what you are after or you want to get rolling with us as soon as possible, all you need to do is ask and we'll sort you out with a ravish rental right away.
5. Years of Experience.
We have immensely impressed many customers with our fantastic top end quality limo service over the years of our business hire operation in Perth.
You can be rest assured that we not only know what we are doing, but more importantly how it is done to exceptional excellence.
6. Don't blow your budget.
We would hate for your to miss out all because of a ridiculous rental cost. It is therefore imperative that we offer only the best service for the best price.
As professionals and members of Perth, we want to serve you without having to stretch your wallet. So begin your limo enquiry now with a free instant quote.
7. Its all about YOU.
Our desire to ensure you are 110% satisfied is what makes us the perfect choice. We strive for nothing but to leave you ecstatic making your day magnificently magical.
If you are after the most thorough and sought after professional limousine hire, than look no further than us here at Perth Limo Experience. Our doors are always open so jump on in.
8. Flexibility of services.
Providing catering to any of your service needs with nothing but full commitment. Each and every each limo trip will leave you overwhelmed with joy.
With an unbeatable range of services we are sure to have the perfect luxury fit for you. Whether it be a car for your special wedding day, a party, your school ball or just to indulge with a stretch limousine because you can.
9. Satisfying as many people as possible.
We serve the entire Perth Area from Yanchep to Fremantle and everywhere in between. We are the go to limo hire Perth team to provide you with the limo experience of a lifetime.
Strap yourselves in for an amazing eccentric piece of luxury. Don't hire a limo from anyone else in Perth, unlike us, you are not guaranteed your next stop to be funky town.
10. We know how to pleasure.
Strap yourself in for the limo ride of a lifetime and be blown away with the amazement of your experience. With never an unsatisfied customer, fun is guaranteed.
Forget looking anywhere else, everything you need for your next limo hire in Perth is here in the one spot. Let us whisk you off your feet, as you climb aboard our fleet.
Possibly the most important consideration when hiring a Limousine service in Perth is to hire a company with a good reputation. You have to consider that the driver has your life and the lives of your party members safely in their hands.
It's smart, it's simple and it's sexy.
We have the cars, the drivers, the knowledge and everything else that you would want from your limo experience right here in the one place.
Fulfilling the dreams of many.​We are only a phone call away and have our limos pleasantly awaiting your presence. It is the limo hire Perth perfection that is pampering with pride and passion, period.