Get A Free Quote
Contact us now, and we will sort your lovely selves out with a vehicle that has the moves like Jagger and the voice of an angel. Call or fill out the form.
1300 884 694
BUCKS & HENS PARTY

Did someone say bucks or hens party? Woohoo.
Grab the fellas or the ladies, get this party cranking and make it party of the century. What happens in the limo can stay in the limo, but we know you will just enjoy yourself way too much.
Bucks or hens party pampering
A bucks or hens party is celebrated with stupendous amounts of enthusiasm to enjoy the final time before getting married. It's an occasion when you can add more memories to your life with the friends you have spent so long with.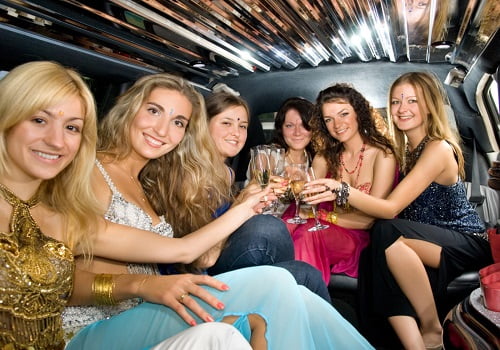 Marriage is a very warm welcoming relation, but to make it successful you have to leave several things behind in your interests. The hanging out with your friends won't really ever be the same so don't waste the time in your hands.
live up the night as much as possible.
There is nothing more precious and valuable than your crazy friends, who will always be with you at the moment of joy, happiness or worry.
You may find various alternates to enjoy the party, but limousines offer you luxury, comfort, style and a mesmerizing feel.
Night to remember.
Are you ready to have a good night? or how about an epic night? Don't hold any expense in making this wild night, one before the wedding nothing but extraordinary.
You have got yourself keys to the castle to roam free and have some fun, lets us grab the keys to the car and get you there. Jump in one of our limos and make this night one to remember.
Party experience.
Our limousine expertise in serving you the best service will have you leaving your safety nets left at home, and if you do bring them you certainly wont need to be using them.
The drivers will ensure mad music pumping, all the beverages under the sun availably flowing and grand vibrations had by all along for the party. We know how to show you a good time, so strap yourself in, and party on.
Any Destination.
There is nothing better than being in the company of your closest friends. Gather the gang and lets get out on the town any destination your heart desires the most exciting way possible, with a Perth Limo Experience.
Whether you are keen to get out and go to some of Perth's top party clubs, to get your dance on, something a little naughtier with strip clubs, peanuts and beers at the pub's or to your very own party, we will get you there in a flash.
Party time?
You know it is. Welcome to the limo pre-party where transport for your bucks or hens party has never been so breath taking. Your next stop..party town. We can't wait to take you there.
RESERVE YOUR PARTY TRANSPORT TODAY FOR YOUR PARTY PEOPLE. FILL OUT THE FORM OR CALL US ON 1300 884 694