Get A Free Quote
Contact us now, and we will sort your lovely selves out with a vehicle that has the moves like Jagger and the voice of an angel. Call or fill out the form.
1300 884 694
wedding

A wedding car that will fit like Cinderellas shoe.
The time and location are organised, the dress has been picked, the guests have been invited and the catering has been looked after. Now all you need to do is grab yourself the perfect wedding car limo to get you there.
Indulge.
Perth Limo Experience is the perfect premier pampering providers for the prime bride and groom of the day. Fit for any wonderful wedding, indulge in the love of the day with the comfort of a car you and those closest to you will absolutely limousine love.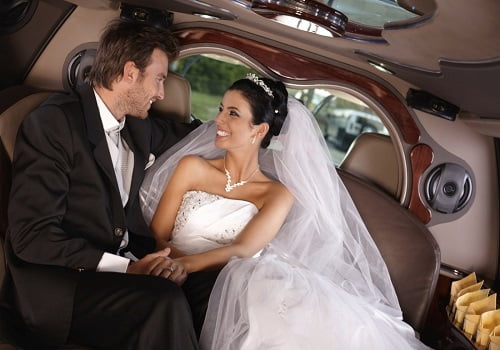 Consider it a wedding gift to yourselves, hire a limo from the service experts who are the most sought after in Perth. With a reputation like no other, Perth Limo Experience will help make your day that even more magical.
Request away.
Would you like to have wedding pictures taken in your favourite scenery spot? Have your favourite beloved bottle of bubbles on ice? We want your special day as glamorous as we can make it.
Please do not hesitate at all to ask our lovely Perth based customer service staff for any limo hire requests that you may have. Accommodating like other limo hire company could ever come close to providing, go with your intuition.
Service you can trust.
Don't be late to your wedding, that certainly won't go down too well. Our top class limousine car drivers will be waiting for you door open in hand.
With the expertise to have you at your destination safe, sound and smiling, we will have you at your wedding with lavish limo style. Other companies simply cannot match what we have got.
Let us not have you standing up your other half and have them wonder if you have turned them down. Trust in our limo hire Perth providing, be there in time and embrace the superb shine of the delightful day.
Enjoy.
It is our dedicated desire for you to be looked after and enjoy your limousine experience as much as the rest of the special day ahead. Customer service is our absolute priority.
Please allow us to take you into the wedding car experience of our premier Perth limousines doing just that, providing amazing awe. Connect in with the feelings of love in the air and let the sparkle shine in your eye.
We are excited and you should be too.
Don't hesitate to contact us so we can make your special day the best it could be. Open to any questions or requests, know we are here to help you with the best wedding car available.
This white wedding will of course, be one to remember. Let this limo be the icing on the cake that has you filled with joy. Weddings are wonderful, and so are our vehicles.
WE HAVE YOU THE PERFECT WEDDING LIMO, SO SAY 'I DO' AND MAKE A BOOKING BY FILLING OUT THE FORM OR CONTACTING US ON 1300 884 694