We all know what the stretch limousine is, right? A long car with a lot of luxury features woven into the frame, along with more than a few creature comforts and leg room. When you think of a limo hire Perth, you might not realize there's more than one option at your disposal.
Let's look at the various types. If you have an upcoming event, more than one type of limousine might be a good choice.
At the same time, some other types might not fit. The right limo for a wedding or birthday party might not be suitable for a long road trip. With a little more information, you can make a better-informed decision.
The Types of Limo
One thing to look out would be the sedan limousine.
A sedan limo is the standard black model, the sort that you might associate with politicians. They're among the cheapest options possible, but still a beautiful luxury vehicle. It's smaller than others and doesn't have as much room.
However, the advantage is that it's a simple and sophisticated look. It's perhaps best if you're interested in airport transfers and ferrying clients around during a visit.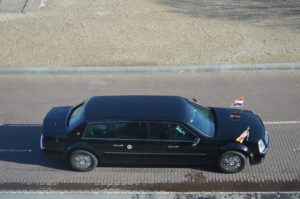 Another choice would be the limo bus, which might sometimes be called a party bus.
These are luxury vehicles that want to rock the world while on wheels. The entertainment system is top-notch, there are internal lighting systems, and more room than you'd expect. At the same time, you'll also find sofas, couches, and even bathrooms and dance floors.
A limo bus can handle up to 30 people with room within. They're great if you need to go to a party or want one while driving around town.
If you're looking for something that's great for travelling on longer trips, there's the SUV limousine design.
This has the advantage of having more space, along with incredible entertainment systems. You'll find things like bars and TVs, too. At the same time, there is still internal space for people and bags. There are creature comforts there too, so it's a relaxed and comfortable ride.
Finally, there's the stretch limo. The long one that most people will imagine when you mention the word in question. There's more space and is pretty good for smaller parties, rather than the bigger ones over in the limo bus.
If you're looking to impress, the stretch limo is the first choice. There's just something about it that has an impact, partly because of how these have had such a successful osmosis into the pop culture of the world.