When you have important clients or potential business partners arriving, you want to impress. You want to make sure that they have a strong and positive first impression. It's like opening weekend for a movie. You want to perform strongly, setting the tone for the rest of the interaction.
One of the keys to this is limo hire Perth. How, exactly, does someone use a limo to impress clients and get a chance for building a strong and profitable relationship in the future?
Well, here's the many ways.
A good limo is a way to set yourself above the competitors. You can impress people from out of town, make yourself appear a superior choice for potential clients. Co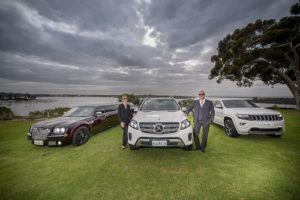 rporate dealings are one of the moments where a limo rental is going to be a compelling choice, because of all the potential benefits.
Limos are a great way to provide pick-ups and drop-offs.
If your clients or partners are coming from out of town, arranging for their transportation to and from the airport is important. It makes things easier for them. You don't want to have them tired and annoyed from a flight before negotiation. Let them relax first, and impress them at the same time.
Of course, don't just settle for airport transfers. Toss in transporting them around town while you're at it. Unless they choose to wander around on their own, give them a ride. It's a simple, thoughtful gesture that helps build goodwill.
In fact, make sure you bring them to any important events. Fundraisers, corporate parties, meetings, and the like. You should be bringing them to where you need them to be.
It continues the impression you gave on their arrival. It also makes sure that they get to the events on time. The effort means that the partners and clients can relax and have a clear frame of mind.
The luxury features also mean it shows that you want them to be comfortable. Having them present isn't necessary, and they know that. However, it is a nice touch that shows you're interested in making their experience pleasant and relaxing.
Naturally, if you're looking to impress, you want to have the best possible limousine. Making the choice isn't easy, of course.
A luxury sedan is a possible option. However, there's something special about the classic stretch models or the hummer limo models. The latter two have more impact, both by reputation and pop culture osmosis.
Book the best ride when you click here.