Once upon a time, hiring a limo was an expensive thing. It wasn't as much of a luxury as owning a limo yourself, but it was still outside the price range of the average person. Nowadays, this is no longer the case. Cheap limo hire Perth is now possible.
Today, it's possible to get your own limo hired for a special event or just a night you want to make special. They're not as low-cost as rental cars, though.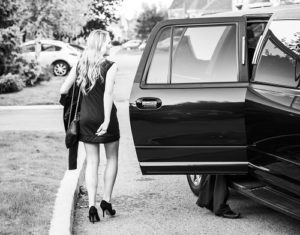 Fortunately, there are a few things you can do to lower the overall price. Here's some advice on how to achieve that goal.
The first thing you should do is look around, do some screening.
You want to avoid the impulse to book the first thing you see. What you want to do is to check the prices of multiple companies, find the best quote you can. Don't be shy and e-mail to ask for quotations if they don't have listed prices.
This also requires that you don't book at the last minute. Check prices and companies out early, so you have the time to shop around and get an idea of the range.
Remember to check what you're getting and remove anything you don't need or want.
Review the quote carefully, see what they include. You might not want all the things on offer. Most companies will give a base fee and then add various add-ons to it. You have the option of having these taken out, saving you money instead of having a feature you're not going to use.
However, please note that sometimes if you get a package deal, you can't remove the add-ons. They're integrated into the package price. You'll want to ask first, to make sure.
For instance, if you're looking to just have a night out on the town with friends, do you really need to have it decorated with a theme? Sure, it's great for a wedding or a party, but if it's just hopping from bar to bar, it's pointless. Save yourself the cash and ask them to remove it.
Here's one final bit of advice. Stick to just one service once you've found the right one.
If you need to use a limo regularly, use the same company each time. This means that a lot of homework needs to be done. However, once you have found one, stick with them. You can ask for cheaper quotes if you're a repeat customer, and you can count on the consistency of service.
The limo company knows what you want and how you like it. The convenience of that alone is a huge time- and money-saver.
Click here to hire limos that are value for your money.