Limousines are cool. We've had years of pop culture and the media telling us this. To be fair, it's hard to say otherwise. From the luxury features to the feeling of class riding in one, limos are cool. They're a sign you've hit it big time.
The catch is that…well, what do you do in one? They're a party on wheels and classy, but just where do you go and what do you do in something like that? Well, let's take a look at the most likely uses folks put a hummer limo Perth through.
Visit this website if you're looking to book one for yourself!
Well, the obvious choice is going sightseeing. Go out there and explore in style and luxury!
There are plenty of sights in a city or surrounding area to explore. A tour bus is a good idea, but it can feel a little impersonal. You don't have the time at your command. With a limo, you're not only getting there relaxed and ready to enjoy, but you can come and go according to your timetable.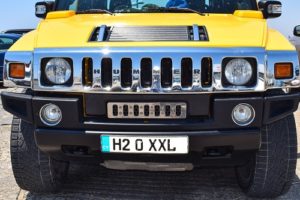 Sit back and relax. Your chauffeur would know the way.
Of course, every traveller needs to go home eventually. Take a limo to bring you from your hotel (or other accommodations, we won't judge) to the airport.
A limo ride can add one last hurrah for your vacation or trip. No parking fees or other charges. Just you, a relaxed ride, and a final bit of luxury before returning to the mundane. Actually, why settle for just going home in style?
Book the limo to take you to and from the airport when you arrive. It's a great way to kick off your vacation early. It also gives you a moment to relax after what could have been a long flight.
Another thing you can do is enjoy the nightlife of the city. There's plenty of hotspots, and a limo is a great way to see them all.
Nightclubs, bars, concerts. They're all great experiences for someone to see, and a limousine is one of the best ways to see them all. Showing up there in a limo also helps impress, and you could find yourself getting the red carpet treatment when you arrive.
Finally, celebrate an occasion that means something to you. A birthday, perhaps, or a wedding. Whether you take on a full party on wheels or just use the hummer limo to get you to where you're going, you're going to have a great time.